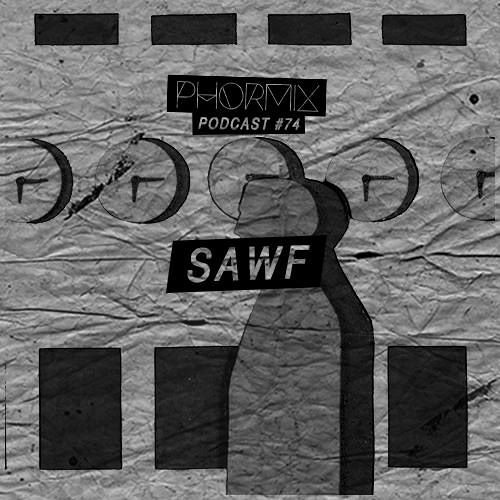 https://soundcloud.com/phormix/phormix-mix-74-with-sawf
Back in 2000 the Greek artist Sawf got into electronic music. He bought a synthesizer and a drum machine and started experimenting with sounds, setting the ground for his unique and raw style. Ιn 2011 he released his fist album "Flaws" on the UK label Perc Trax followed by several Eps on the same label.
Through the years Sawf has released numerous eps on labels such as Audio Assault (Netherlands), Prosthetic Pressings (USA) and more as well as Greek record labels Kafta, Vanila,Modal Analysis.His latest release for 2016 is a track named "Imitators Sleep" in a cassette compilation on Phormix.
Together with fellow Greek artist ANFS, they have formed a project called Vofa counting two releases on Vanila and Pi Electronics respectively.
In 2016 he launched his own record label called KAFTA with a colorful ep, Ms Roxanne, consisting of 4 tracks by Sawf.
As a DJ, Sawf moves in many different directions, all with his distinctive industrial techno mood. His DJ sets differ from one another in style but as with his productions, his edits or reworks, all have this characteristic hypnotic feel to them.
Sawf is the great manipulator, he can make you lose control and take your body and soul for a ride.
This podcast was recorded live for the Epiru show on the 14th of October 2016 in Athens.
Soundcloud:
@kloftras
Discogs:
www.discogs.com/artist/1563493-Sawf
2017-02-05 / 1:10